Welcome citizen to the radioactive sandbox wiki! Our wiki is dedicated to storys revolved around post apoc themed things like books, shows, and of course video games. So that means stuff like Metro 2033, Fallout series, RAGE, Red Faction, Gears of war even zombie games.
Picture of the Month
Edit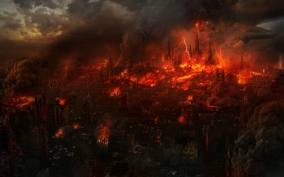 Ad blocker interference detected!
Wikia is a free-to-use site that makes money from advertising. We have a modified experience for viewers using ad blockers

Wikia is not accessible if you've made further modifications. Remove the custom ad blocker rule(s) and the page will load as expected.